If you are looking for treatment for yourself or a loved one, please get help by calling the number below.

888-888-8888
All calls are 100% confidential.
Questions About Treatment?
Call Now For:

Access to top treatment centers

Caring, supportive guidance

Financial assistance options
Symptoms of Drug Addiction
Drug addiction is a disease that causes a person to to compulsively engage in drug use. A person suffering from drug addiction will seek to satisfy their strong and overwhelming craving, regardless of the harmful consequences to both themselves and others.
It's important to understand the symptoms of drug addiction so that someone suffering from the disease can get the help they need as soon as possible. Symptoms vary greatly between individuals and depend on many factors, including family history, the specific drug being used, and personal circumstances.
Usually, addiction happens over time. An early sign of drug addiction is an increase in the amount and/or frequency of the drug use. Here are some other symptoms of drug addiction:
Inability to stop using the drug
Excessive and/or unsafe use of the drug
Increase in tolerance of the drug
Dependance on the drug in order to deal with problems
Continued drug use despite health problems
Withdrawal symptoms after any period of non-use
Obsession with the drug
Doing anything possible to obtain and use the drug
Looking for new ways to use the drug
Giving up or avoiding certain activities and hobbies
Isolation, secrecy, and/or hidden stashes
Financial difficulties
Health issues brought on by the drug
Insomnia or other sleeping problems
Denial

No matter how helpless you may feel or how many times you've tried before, recovery is never out of reach.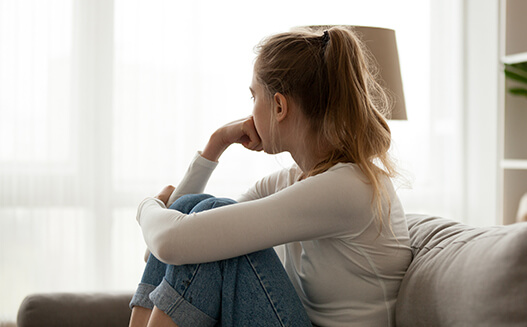 What do I do now? If you are struggling with addiction:
Understanding and admitting to yourself that you have a problem is a significant step, and you should feel proud of yourself for getting to this point.
There are many resources available for addiction recovery and treatment. It's important to find the right path for yourself depending on your specific needs. Call our hotline now to discuss your options with one of our trained counselors.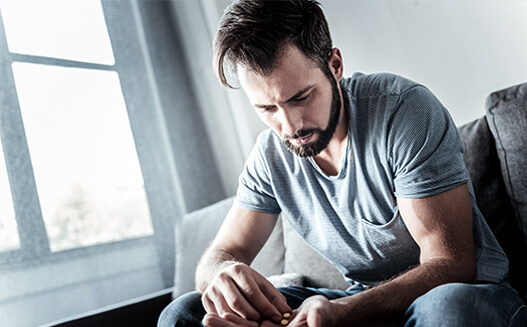 If someone you love is struggling with addiction:
Whether they have come to you asking for help, or they are having trouble admitting they have a problem, you can convince them to see a doctor or call our hotline to speak to one of our trained counselors.
Praise them in their courage and do your best to support them as they go through these initial steps and beyond.
Drug Addiction Treatment & Recovery
Addiction is treatable. The first step to recovery is being honest with yourself and admitting you have a problem. Then you can get help and begin the treatment process. It's normal to feel conflicted about quitting your drug of choice. Recovery takes time, motivation, and support, but if you commit to making a change, you can overcome drug addiction and take back control over your life.
Drug addiction treatment usually includes a combination of the following:
Detoxification. The first step will be to rid your body of any drugs currently in your system and manage any subsequent withdrawal symptoms. Depending on your unique situation, your doctor or treatment specialist will know the best way to do this.
Medication. Depending on the type of drugs involved, you may be put on certain medications to help ease withdrawal symptoms or prevent relapse. If your addiction caused you to suffer from any other mental or physical health problems, you may be given medication to treat those ailments.
Counseling. Whether it is by yourself, with a group, or with your family, therapy can help you identify the reasons you resorted to drug use in the first place. Your counselor will work with you to develop healthier ways of dealing with these issues.
Long-term care. Your treatment plan may involve attending regular support groups or online meetings. You may also have an individual sponsor to hold you accountable and provide support. Your counselor can also help you identify ways to avoid and manage triggers in order to avoid a relapse and keep your recovery on track.
Types of Drug Addiction Treatment Programs
Residential treatment involves living at a facility in order to undergo intensive treatment. Living at a facility full-time allows you to get away from work, school, family, friends, and anything that may trigger your addiction, giving you a better chance to successfully recover. Residential treatment can last from a few days to several months.
Day treatment is for people who need ongoing therapy but still want to live at home. Usually, these programs involve meeting at a treatment center or hospital for most of the day to undergo treatment, and you would return home at night.
Outpatient treatment is similar to day treatment, but it can be scheduled around your work or school schedule. You'd get treatment during the day or evening, but you would not stay at the facility overnight. This form of treatment is usually used to help prevent relapse.
Sober living communities involve living in a house, facility, or community with other recovering addicts in a safe, supportive, and drug-free environment. People often choose to go to these sorts of places after completing an intensive treatment program. This option is especially helpful if you're worried that going home too soon might cause you to relapse or if you simply don't have anywhere else to go.
Looking for treatment?
If you or a loved one are struggling with addiction and looking for treatment, please call our confidential hotline for help. We are always here for you.
Call us anytime:

888-888-8888
We are ready to help.